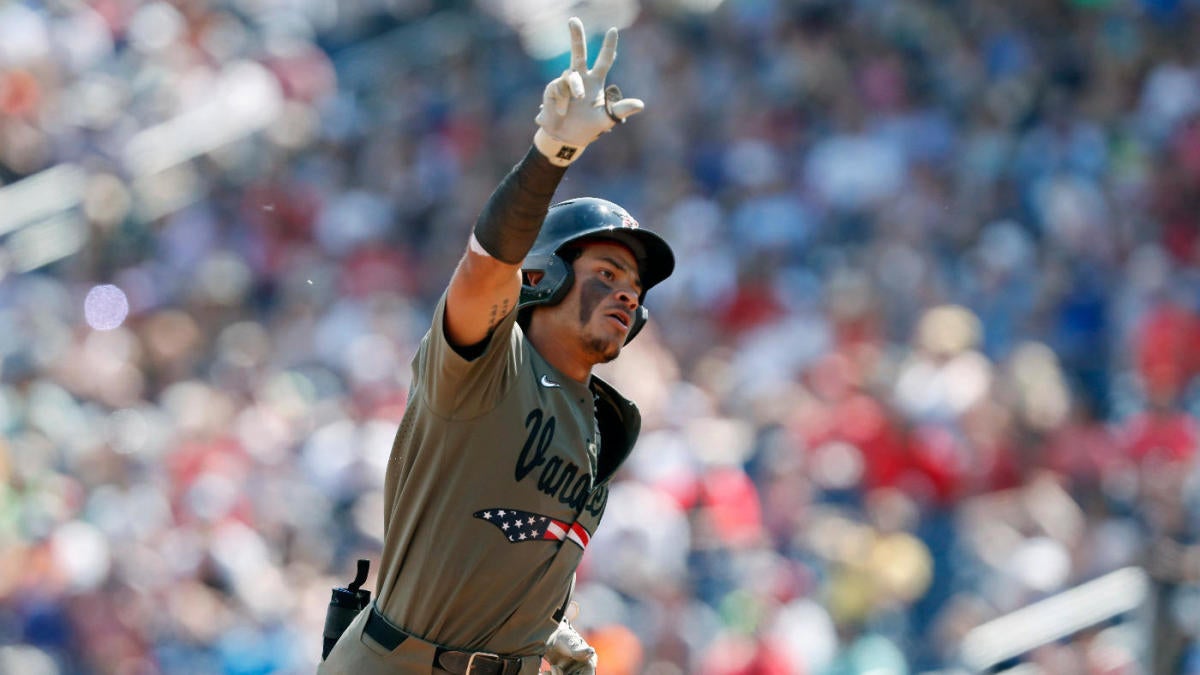 The O's hold the No. 2 pick and they effectively won the competitive balance lottery, which awards extra draft picks to small-market teams. Holding the highest competitive balance pick (No. 30 overall) pushes Baltimore's total bonus pool just north of Detroit's. The Astros have the smallest bonus pool at ,167,500 as a result of the sign-stealing scandal penalties.
With that in mind, here is our first 2020 MLB amateur mock draft. We'll have mock draft updates between now and draft day with the latest chatter, speculation and rumors. Here is version 1.0 of our 2020 first round mock draft.
MLB can push the draft back from June 10, the original start date, to as late as July 20. The expectation is teams will be given at least one month's notice of the draft date.
MLB can shorten the draft from 40 rounds down to as few as five rounds. There is some hope for a 10-round draft this year, though five is the most likely scenario.
Bonus pools and individual slot values will remain at 2019 levels. There is typically a 3-5 percent increase each year.
Players will receive only $100,000 upfront. The rest of their bonus will be paid in two equal installments on July 1, 2021, and July 1, 2022.
MLB and the MLBPA recently came to an agreement resolving several shutdown-related issues, including the annual amateur draft. Despite reports to the contrary, there was never much of a chance the 2020 draft would be canceled, but it has been modified. Here are the notable draft changes:
It should be noted undrafted free agents will have their bonuses capped at ,000 this year. Previously, they could receive up to 5,000 before counting against their team's bonus pool. With a five-round draft, many players considered 6-10 round talents will either go to college or return to college for their senior season. They were looking at 5,000 to 0,000 bonuses previously.
We don't yet know when the 2020 amateur draft will take place but that is largely irrelevant at this point. With amateur baseball shut down, the draft class is what it is. Players can't change their stock much these next few weeks (unless they get hurt), though that doesn't mean teams have finalized their draft board. It just means players can no longer help their case. All first-round picks are protected from free agent compensation nowadays. Teams give up later draft picks (and international bonus money) to sign qualified free agents instead. Despite that, the Astros do not have a first- or second-round pick this year. They were stripped of their top two picks this year and next as part of their punishment for the sign-stealing scandal.
Unlike the NBA and NHL, there is no lottery for the MLB draft. The draft order is set at the reverse order of the previous year's standings, so the Tigers hold the No. 1 pick in 2020 after losing 114 games in 2019. It's the third time Detroit has held the top pick. They selected Rice closer Matt Anderson with the No. 1 pick in 1997 and Auburn righty Casey Mize with the No. 1 pick in 2018.
"I would say that we have a good history from last year to the present day as far as seeing players," Tigers GM Al Avila told MLB.com's Jason Beck last month. "I know we already have a full list of all the guys that are pertinent to the draft for us. Obviously, you'd like to see them play more, but I would say if the draft were tomorrow, we'd be prepared, for sure."
Baltimore Orioles: $13,871,500
Detroit Tigers: $13,276,000
Kansas City Royals: $12,499,500
Miami Marlins: $11,967,100
Pittsburgh Pirates: $11,132,700
Like the rest of the sports world, Major League Baseball is on indefinite hiatus at the moment because of the growing threat that is the novel coronavirus (COVID-19). Spring training was suspended last month and Opening Day has been pushed back to at least mid-May, and it's possible it will be pushed back even further as the situation develops. Amateur baseball has been canceled across the country and scouts have been pulled off the road, so there are no games being played and no one to scout them. Our R.J. Anderson reports MLB has allowed teams to resume contacting draft prospects, which helps gauge makeup and signability, otherwise teams are limited to video scouting and past information. Not ideal, but that's life.
The draft was originally scheduled to take place in Omaha, Nebraska, this year to coincide with the start of the College World Series. That won't happen. The College World Series has already been canceled, and while we can't rule out the draft being held at the MLB Network studios in New Jersey, it's more likely to be done via conference call to maintain social distance.
As a reminder, each team is given a set bonus pool for draft spending each summer. The penalties for excessive spending are harsh enough (tax on overage, forfeiting a future first rounder, etc.) that the bonus pool effectively acts as a salary cap. Here are the five largest bonus pools going into this year's draft, assuming a five-round draft:
2020 MLB Mock Draft: v1.0