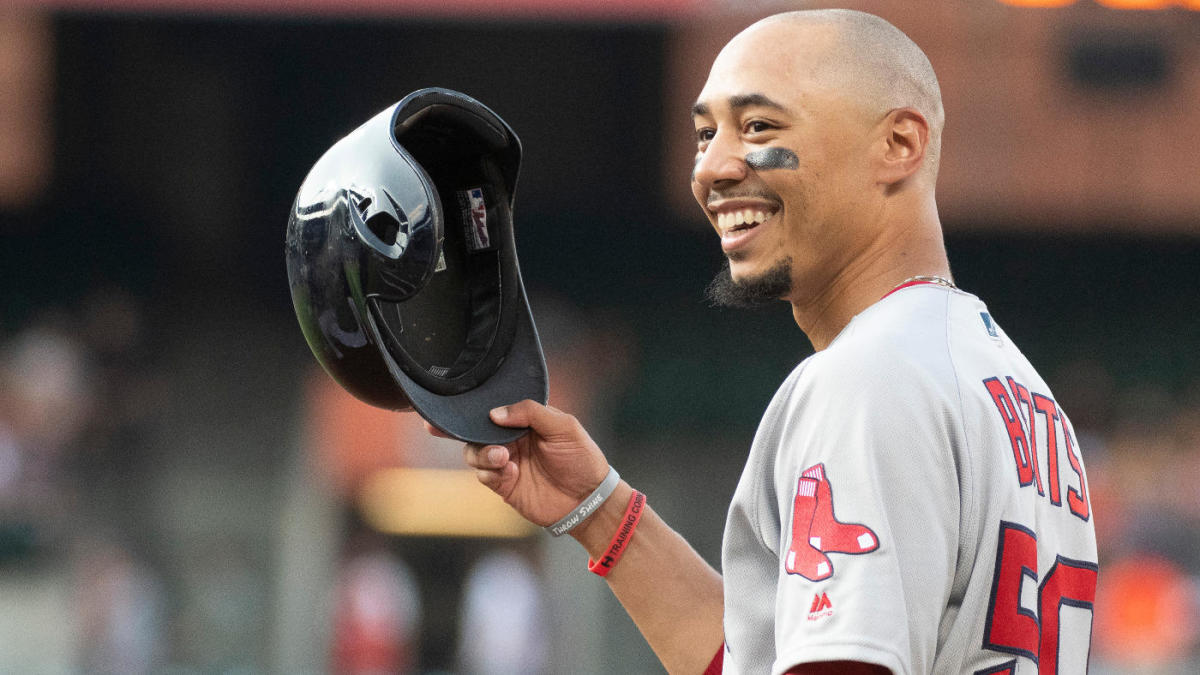 "I love it here in Boston. It's a great spot. I've definitely grown to love going up north in the cold," Betts also said to reporters,
including Alex Speier of the Boston Globe
. "… That doesn't mean I want to sell myself short of my value." Betts turned 27 in October and he is on the very short list of the game's best players. He has been no worse than a 6-WAR player the last five years and he's been as good as an 11-WAR player during his MVP season. The Dodgers are getting a superstar in the prime of his career. They made the trade not to win another NL West title, but to get over the hump and win the World Series. Betts has not been shy about his willingness (eagerness?) to test free agency. He has reportedly turned down multiple nine-figure contract offers from the Red Sox over the years, which contributed to the trade. Here's what Betts said about his impending free agency last March: With the caveat that a lot can and will change between now and then, it's worth looking ahead to next offseason to see which clubs will be the most serious suitors for Betts next winter. In fact, let's rank all 30 teams based on how aggressively they figure to pursue Mookie next offseason. To the rankings!
The Red Sox and Betts agreed to an arbitration-record million contract last month — the Dodgers assume that contract now — and Mookie will go into free agency having already made roughly million in his career. He's already made a fortune. That's no reason to sell himself short in free agency though. Betts will seek a mammoth contract next offseason and he deserves one.
Mookie Betts is finally on the move. After an offseason filled with rumors, the Boston Red Sox have traded their franchise player to the Los Angeles Dodgers. Outfielder Alex Verdugo and righty Brusdar Graterol were sent to Boston in the three-team trade that also includes the Minnesota Twins. The Dodgers now have the 2019 NL MVP (Cody Bellinger) and the 2018 AL MVP (Betts) roaming their outfield. The Dodgers also traded for only one year of Betts. He is due to become a free agent after the season and, given the contracts signed by Bryce Harper (13 years, 5 million) and Manny Machado (10 years, 0 million) last winter, it stands to reason Betts will seek a contract in the 0 million range. It is not an unreasonable demand. Not with another typical Mookie season in 2020.
Ranking Mookie's 2021 landing spots