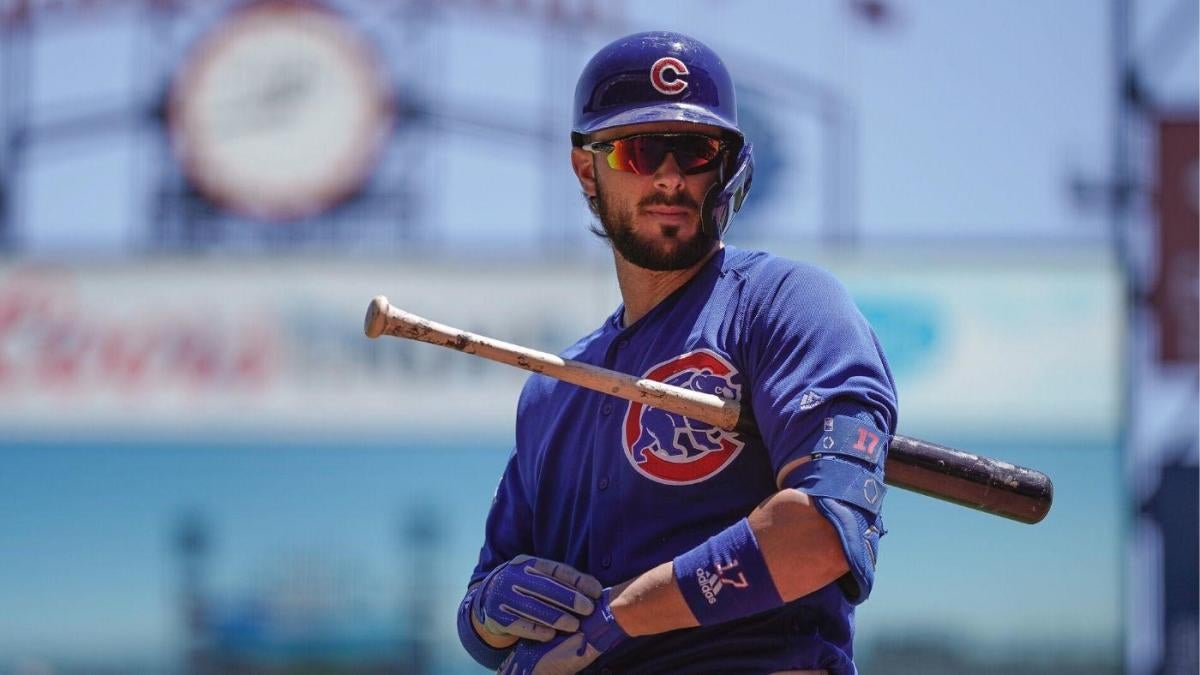 That said, Bryant turned 28 earlier this month, so he will be 29 on Opening Day 2021 and 30 on Opening Day 2022. The difference between a 29-year-old free agent and a 30-year-old free agent is not enormous, but a difference exists. Bryant will likely wind up with a smaller free agent contract in two years than he would've signed this coming offseason.Bryant's 2021 salary figures to be in the million range, in which case his total earnings during his team control years will in the million range. The Cubs kept Bryant down long enough to delay his free agency but not long enough to prevent him from being a Super Two. That extra year of arbitration put more money in his pocket.The Cubs have curtailed their spending this winter — the only major league free agents they've signed are
Steven Souza
( million) and
Jeremy Jeffress
(0,000) and — and Bryant has been involved in more than a few trade rumors. The grievance complicated trade talks. Interested teams didn't know whether they'd get one year of Bryant (he wins grievance) or two (Cubs win).
Kris Bryant's
service time grievance has finally been resolved.
According to ESPN's Jeff Passan
, Bryant has lost his grievance and will become a free agent following the 2021 season. He argued his service time was manipulated in 2015 and was seeking to become a free agent following the 2020 season. Passan says an official ruling is expected within a week.Going into 2015, Bryant was arguably the best prospect in baseball, and he was dominant that spring: .425/.477/1.175 with nine home runs in 14 games. Despite that, the
Cubs
sent Bryant to Triple-A rather than carry him on the Opening Day roster. They used Jonathan Herrera,
Tommy La Stella
, and
Mike Olt
at third base until calling up Bryant eight games into the regular season.
This has been in the works a long time
The MLBPA filed the grievance following Bryant's rookie season in 2015, so the case took more than four years to resolve. There are a variety of reasons for that, including a backlog of grievances, which are more common than outsiders may realize. Bryant is hardly the only player to have his service time manipulated, but his grievance is by far the most significant action taken against it.
Bryant was expected to lose
Technically, Bryant personally did not lose the grievance. The MLB Players' Association filed the grievance on Bryant's behalf and they represented him throughout the process. The grievance was argued in front of a three-person panel with two of the three arbitrators siding with the Cubs. Here's what you need to know about the grievance and its ramifications.
Bryant is losing money
To be clear, Bryant is still doing quite well financially. The Cubs gave him a record pre-arbitration salary in 2017 and his .85 million salary in 2018 was a record for a player in his first year of arbitration-eligibility. Also, Bryant is a Super Two, meaning he will go through arbitration four times instead of the usual three. Here are Bryant's salaries over the years:
2016: $652,000 (pre-arbitration year)
2017: $1.05 million (pre-arbitration year)
2018: $10.85 million (first arbitration year)
2019: $12.9 million (second arbitration year)
2020: $18.6 million (third arbitration year)
2021: fourth and final arbitration year
The Cubs cited defense as the reason Bryant was sent down in 2015. "More than anything, we want him to get in a good rhythm defensively before he makes his major league debut," president of baseball operations Theo Epstein said at the time. That was after Epstein said, "Anyone in camp can make the team, that's why they're here," going into spring training. Had Bryant been on the Opening Day roster, he would have qualified for free agency following the 2020 season. Instead, the Cubs kept him in Triple-A just long enough to push his free agency back to the 2021-22 offseason. Players need six years of service time to qualify for free agency and 172 days equals a full year. Bryant was credited with 171 days in 2015, one day short of a full season.
Bryant's trade value is clear
Despite being a high-profile player and this being a high-profile case, the most likely outcome was always the Cubs winning. There are no explicit rules against service-time manipulation and the MLBPA had to prove Bryant was sent down for the express purpose of delaying his free agency. That is borderline impossible to do, especially after Epstein cited the defensive concerns.Bryant's grievance was not an outlier. It was the first real indication the MLBPA will look to end service-time manipulation, and that fight will continue into the next round of collective bargaining. The current collective bargaining agreement is set to expire in Dec. 2021 and eliminating service time manipulation figures to be a priority for the union. They want players in MLB as soon as possible.
The MLBPA will continue fighting service-time manipulation
Now we have an answer. The Cubs control Bryant through 2021 and they can market him as a player with two years of control remaining. Needless to say, a player with two years of control is far more valuable than a player with only one year of control. The Cubs can — and will — demand a significant trade package. Here's our look at the best trade matches for Bryant from earlier this offseason.