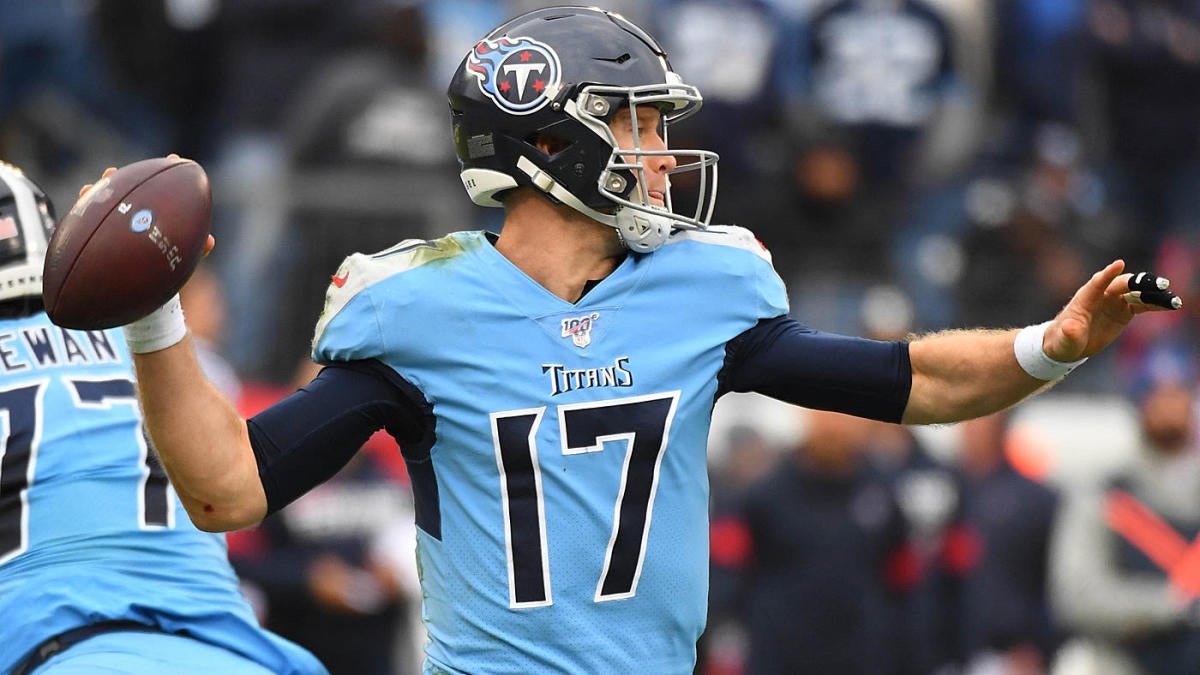 At the moment, all talk surrounding the Tennessee Titans as they approach the AFC Championship Game is aimed at the dominance of running back Derrick Henry, and rightfully so. Henry is the league's leading rusher and has amassed a whopping 377 rushing yards in the wild card and divisional round combined, fueling Tennessee to upsets over the New England Patriots and No. 1-seeded Baltimore Ravens. And while Henry was also key in helping the Titans get into the postseason, it was the decision by head coach Mike Vrabel to bench former first-round pick Marcus Mariota — following a 2-4 start to the 2019 season — for another former first-round pick in Ryan Tannehill, in what would become the turnkey decision of the year.
The 31-year-old went on to throw for 2,742 yards and 22 touchdowns to only six interceptions (117.4 passer rating) en route to leading the Titans to a 9-7 finish, including seven wins in his 10 starts.
For orchestrating such a turnaround in Nashville, Tannehill has been named both the NFL Comeback Player of the Year and Most Improved Player by the Pro Football Writer's Association. This makes him only the second player since 2000 — the first year the latter award was established — to win both in the same year, outside of only former quarterback Jon Kitna (2003).
Traded from the Miami Dolphins to the Titans in the offseason in exchange for a 2019 sixth-round pick, Tannehill had an up-and-down career in South Florida before heading to Nashville. Vrabel and general manager Jon Robinson believed he still had a shot at making an impact in the league, as evidenced by the fact he threw for a combined 8,253 yards and 51 touchdowns in from 2014 through 2015, but he'd miss the entire 2017 season with a torn ACL suffered in the early August.
He'd then miss five games in 2018 with a shoulder injury before middling through a career-worst season.
The pressure was on Mariota to finally impress consistently in 2019, but in the event that he couldn't/wouldn't, Tannehill was brought in with the hopes he'd be ready and waiting to prove himself in Nashville. Needless to say, he did just that. His aforementioned passer rating was the fourth-highest season rating in NFL history and the highest by any veteran ever in a first-year with a new club.
So while Henry is the player the Kansas City Chiefs are hellbent on stopping, and for good reason, Tannehill has shown he can also turn the lights out if he's overlooked. Only one step away from landing a third consecutive upset in the playoffs, he's hoping to keep his storybook season alive by rubber-stamping his ticket to Super Bowl LIV.