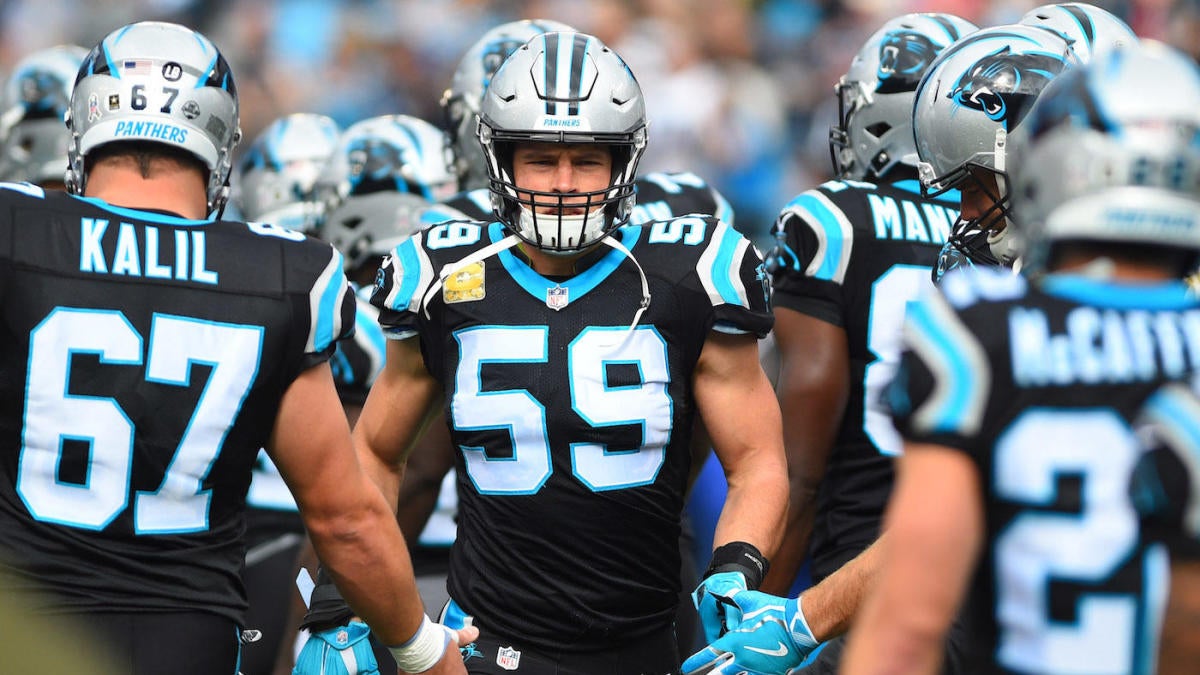 The Carolina Panthers' franchise took a major hit on Tuesday night, as seven-time Pro Bowl linebacker Luke Kuechly announced that he was retiring from football at the age of 28.
The announcement was made via the Panthers' Twitter account, in a three and a half minute emotional video where Kuechly explained his decision. He mentioned that he hopes to still be involved in some way, and said that his decision had nothing to do with the new coaching staff coming in. Kuechly said that he is excited about what head coach Matt Rhule is going to be able to do with this team and added that he's confident his fellow linebackers can step up in his absence.
Naturally, the former No. 9 overall pick's decision to retire early sent shockwaves around the NFL, and his teammates, as well as several other NFL players sent their congratulations to one of the best inside linebackers of the last decade via Twitter. Recently-retired Patriots tight end Rob Gronkowski dropped a note for Kuechly and joked about what might be coming in his future. Several Panthers teammates and NFL players sent Kuehcly a note on social media.
Let's take a look at some of those reactions
On the Pick Six Podcast, Will Brinson and Sean Wagner-McGough recorded an emergency podcast to break down Kuechly's decision and his legacy. Listen below and subscribe here wherever you get podcasts.
As the Panthers so poetically put it, Kuechly was the face, the heart and the soul of Carolina's defense. A Panther from beginning to end, Kuechly steps away from football having recorded 1,092 combined tackles, 12.5 sacks, 67 passes defensed and 18 interceptions. His 690 solo tackles are second in Panthers' franchise history — only behind linebacker Thomas Davis.
"There's only one way to play this game since I was a little kid is to play fast and play physical and to play strong," Kuechly said. "At this point, I don't know if I'm able to do that anymore and that's the part that is the most difficult … I still want to play but I don't think it's the right decision."