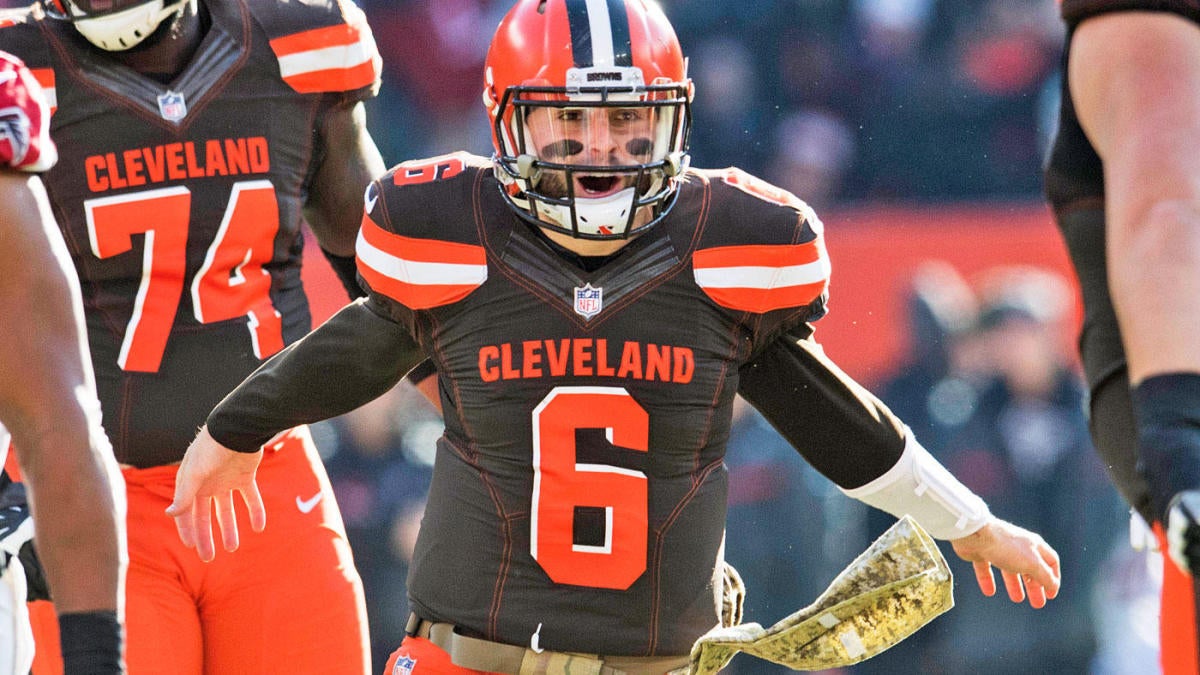 It's the 17th NFL Sunday of the 2019 season and we're keeping you updated on all the action and biggest storylines throughout the day. Check back often to find everything you need to know about Week 17.
SCHEDULE
Sunday
Landry goes long
The Browns-Bengals game has been a bit of an adventure through the first half but Baker Mayfield has a couple of long TD passes, including this 56-yard connection to Jarvis Landry. Come for the catch, stay for the two Bengals defenders taking out one another to seal the touchdown.
Defensive wheels
Tampa Bay Buccaneers linebacker Devin White got a chance to show off his wheels with an open-field sprint after recovering a fumble in the first half. It turns out he's got some jets and they carried him to a defensive TD for Tampa.
Alvin Kamara finding paydirt
Saints running back Alvin Kamara is finding the end zone early in New Orleans' finale against the Panthers on Sunday. Kamara hit paydirt twice in the first quarter.
Big Man TD!
The only thing better than a Big Man Touchdown is a Big Man Touchdown that involves the Big Man getting loose in the open field and chugging down the seam for six points. We got that gift from Atlanta Falcons tackle Ty Sambrailo on Sunday.
Baker cookin' early
Baker Mayfield and the Browns haven't had the year they expected to have but they've got a great chance to finish strong against the lowly Bengals. The Cleveland QB got off to a great start Sunday with this 46-yard bomb to Damion Ratley in the first quarter.
The race for second place
Tom Brady and the New England Patriots head into the final Sunday of the regular season sitting pretty in the AFC's No. 2 seed. They'll have a chance to lock up that spot with a win over the Dolphins in the season finale, which shouldn't be too tough of a task … presumably. But if things go wrong … look out, because the Chiefs and Texans are also in contention for that second spot in the playoff picture.