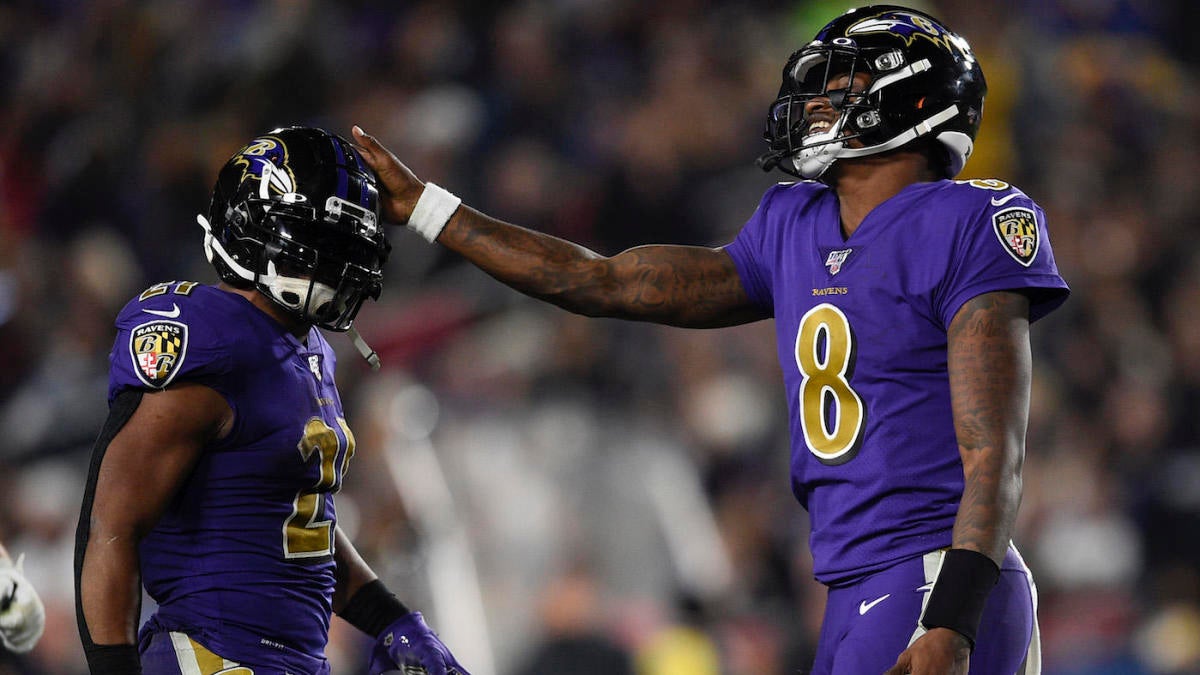 Baltimore Ravens quarterback Lamar Jackson is having an MVP-like season. He has passed for 3,127 yards, rushed for a 1,206 yards and accounted for 43 touchdowns. The dual-threat quarterback has greatly improved his accuracy in his second season, which has made him the most dangerous player in the NFL. It's a reason why many expect the Ravens to end the 2019 season with Jackson hoisting the Lombardi Trophy, but there's something else that makes Baltimore a special team.
Jackson is a quiet, humble leader. He likes to talk about his teammates' accomplishments rather than his own. Even after accounting for 341 yards of total offense and three touchdowns in the Ravens' 31-15 victory over the Cleveland Browns on Sunday, he was much more excited to hear that his teammate, running back Mark Ingram, had crossed the 1,000-yard rushing mark on the season.
Check out Jackson's reaction to hearing the news:
"We brothers," said Jackson. "There's a family thing going on here. I love it, everyone else love it. Like I said when I talked to you guys yesterday, every time we are in the building it's a family thing going on, no bad blood with anybody, I love it. We just gotta keep it going."
Ingram rushed for 55 yards on eight carries against the Browns, which took the former New Orleans Saints first-round pick to 1,018 yards on the year. It marks the third time in his career he has rushed for at least 1,000 yards in a season.
Both players were selected to the 2020 Pro Bowl last week — a well-deserved honor for the dynamic duo that heads the most dangerous backfield in the NFL. Jackson and Ingram have a great relationship off the field as well, as Ingram has been Jackson's MVP campaign manager even before the former Louisville star had established himself as the frontrunner. After Jackson broke Michael Vick's single-season rushing record back in Week 12, Ingram interviewed Jackson on the field, as it was his turn to hype up his partner.