At this point, it's the only question worth asking: Who will win Saturday's light heavyweight world title bout between Canelo Alvarez and Sergey Kovalev at the MGM Grand Garden Arena in Las Vegas?
Alvarez (52-1-2, 35 KOs), a middleweight champion, is coming off a unanimous decision victory over Daniel Jacobs in May. Kovalev (34-31, 29 KOs) won the WBO light heavyweight world title with a unanimous decision win over Eleider Alvarez in February. Kovalev defended the belt once, with an 11th-round TKO over Anthony Yarde in August.
Who takes the win? Our experts make their picks.
---
Dan Rafael
ESPN.com
Canelo by KO
It's an exciting and historic kind of match, and I expect a good fight. Even though Canelo is moving up two divisions to challenge Kovalev, given where each man is in his career, it's hard to pick against the younger, much fresher Canelo, who hand-picked Kovalev to fight and continues to improve in my view. The Kovalev of a few years ago probably beats Canelo handily. Now, the tide has turned. I like Canelo to wear Kovalev down and stop him late.
---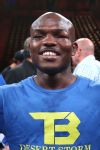 Timothy Bradley Jr.
ESPN boxing analyst/former champion
Canelo by KO9
I pick Canelo to win late, in a ninth-round stoppage, after he softens Kovalev with body punches. Canelo will play it safe early, and he will look for sharp counterpunches. Once Canelo realizes Kovalev is not physically stronger inside the pocket, he will design an ambush plan to finish Kovalev.
---

Juan Manuel Marquez
ESPN Deportes boxing analyst/former champion
Canelo by KO
If Kovalev wants to win this fight, he needs to go for the KO. He will never win this fight on the judges' scorecards. Not happening. Canelo's body punches will give him the victory.
---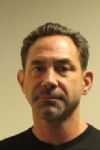 Mark Kriegel
ESPN boxing analyst
Canelo by decision/late KO
Canelo didn't ask for Artur Beterbiev. Or Alexander Gvozdyk, the former WBC champ, before Beterbiev took him out. Or Dimitry Bivol, who has the WBA strap. Canelo didn't ask for a light heavyweight title so much as he specifically asked for Kovalev. He sees something. Not only does Kovalev remain the biggest name at 175 pounds, but he's also the most vulnerable of the champions, as his recent win over Anthony Yarde would suggest. He isn't young, at 36. His résumé includes a couple of knockout losses and years of hard living. That doesn't mean this isn't a considerable risk for Canelo. Kovalev has length, size and a big, long, strong as hell jab. But I see Canelo outboxing Kovalev and breaking him down to the body. Canelo by decision, though there's an outside chance of a late stoppage.
---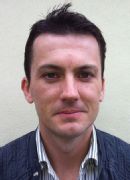 Nick Parkinson
ESPN UK
Canelo by decision/late KO
Stepping up to light heavyweight, after operating mostly at middleweight in recent years, is a big task for Canelo, but his speed, variety and quality will ensure that he wins either by decision or by late stoppage. Look for Canelo's crunching body shots to hurt Kovalev and possibly leave the judges' redundant. Kovalev has looked vulnerable to the body in recent fights, and Canelo is in hot form.
---
Teddy Atlas
ESPN boxing analyst
Canelo by KO
Kovalev is at that age where it can show on a fighter, and it already has. Plus, that difficult fight with Yarde in August, with no time to recover, can be a recipe for disaster. Where Yarde ran out of gas, I'm betting Canelo doesn't and scores a late-round stoppage.
---
Nigel Collins
ESPN.com
Canelo by KO
Size won't be the deciding factor. Alvarez weighted 167.25 for his fight with Rocky Fielding and was probably a light heavyweight by the time he entered the ring. Kovalev might have a slight edge in punching power, but Canelo is better in every other aspect. Just like Andre Ward, Alvarez will stop Kovalev with body shots.
---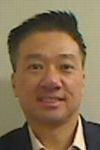 Steve Kim
ESPN.com
Kovalev by decision
Kovalev is a career-long light heavyweight, and for as good as Canelo is, he is moving up two weight classes to face him. Kovalev might be vulnerable to the body, but Canelo still has to get past Kovalev's jab to get there. I like Kovalev to box, keep things on the outside and methodically win a decision.
---
Eric Raskin
Showtime Boxing
Canelo by unanimous decision
From the moment this fight was rumored, even before Kovalev looked shaky against Yarde, it struck me as a perfect style matchup for Canelo. Kovalev doesn't have the pop in his mitts that he once did, and Alvarez is such a skilled defensive fighter that the threat of the bigger man having that "puncher's chance" seems minimal. Canelo will be too quick and slick, will bang the body effectively and will pile up rounds, but I suspect Kovalev's pride will carry him across the finish line as Alvarez captures a wide decision.
---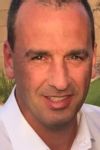 Charles Moynihan
ESPN bureau producer
Canelo by KO8
Canelo is an underrated defensive fighter and will nullify Kovalev's jab and reach advantage while fighting inside. His work to the body will ultimately be the difference. Canelo by eighth-round knockout.
---
Salvador Rodriguez
ESPNdeportes.com
Canelo by decision
Alvarez has a tough task moving up from 160 to 175 pounds in search of a title in a fourth division. It's true that Kovalev is not at his best, but I doubt it will be an easy fight for Canelo. Alvarez has polished his style with trainer Eddy Reynoso, and he has better technique and speed, and that will be a problem for Kovalev when he tries to get close. I expect Canelo to win by decision.
---
Bernardo Pilatti
Boxing analyst
Kovalev by TKO
Kovalev is bigger and stronger, uses the jab better than most fighters and has adjusted his style to fight from the outside, resorting many times to counter-punching. Canelo, who could be exposed by trying to get inside to connect his punches, will get into the ring heavier and slower. His speed and power at middleweight won't make a difference. Except for Rocky Fielding, Canelo has not knocked out anyone in the past three years. On paper, Kovalev should hurt him with his power shots and force a stop late in the fight.
---
David Faitelson
ESPN Deportes
Canelo by TKO
Canelo's speed and body work will be the difference against the bigger Kovalev, whose best days are in the past. A younger and stronger Canelo will dominate Kovalev, who's in a decline.
---
Your take: