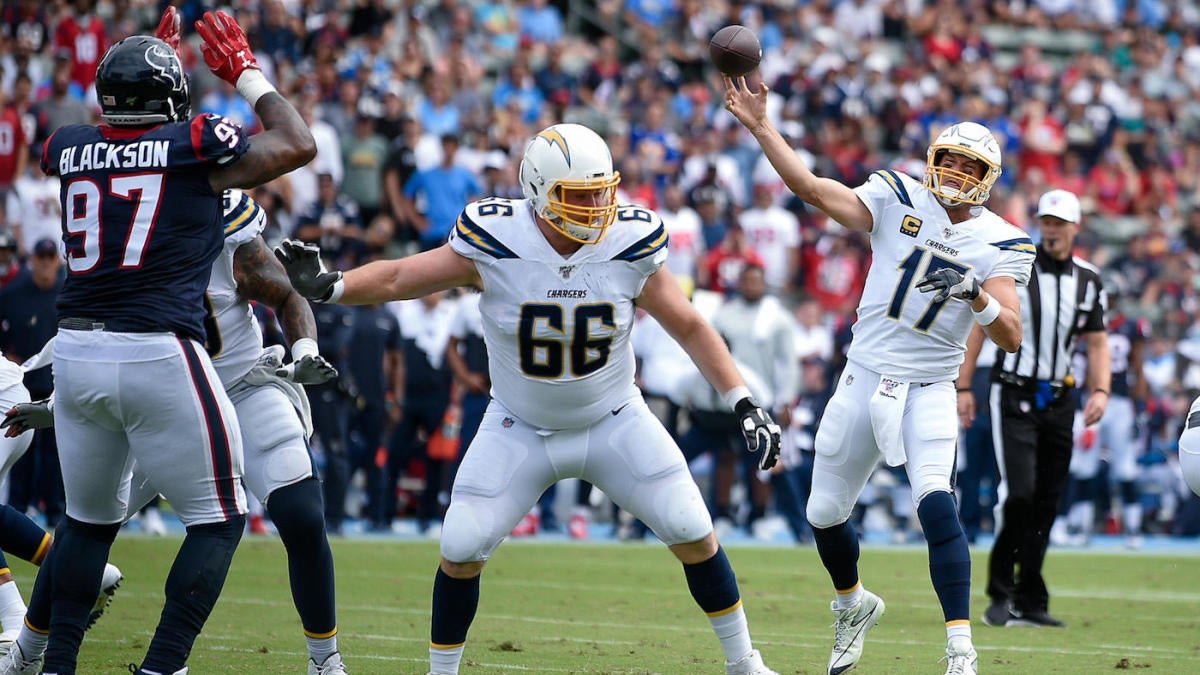 The Houston Texans traveled out west to take on the Los Angeles Chargers in the first matchup between these two teams since 2016. Both teams came into this game at 1-1. The Texans got off to a sloppy start, as Deshaun Watson had a backwards pass ruled a fumble on their first drive. The loose ball was picked up by Los Angeles at the Houston 15-yard line. Three plays later, Philip Rivers found Keenan Allen for the first score of the game.
Houston appeared to be driving on their next possession, but was forced to punt once they reached enemy territory. The Chargers then orchestrated a 15-play, 72-yard drive that ended with a field goal, extending their lead to double digits.
When you find yourself in a 10-point hole, sometimes you have to mix it up. That's exactly what the Texans did when they dialed up a flea flicker, which resulted in a 38-yard pass to Kenny Stills. Watson finished off the drive two plays later by finding tight end Darren Fells in the end zone for a 16-yard touchdown.
Before the halftime break, the Chargers again extended their lead to double digits when Allen recorded his second touchdown of the game on a 12-yard catch and run.
Follow along below for live updates of all the action:
Live blog
If the live blog fails to display, click here to reload.