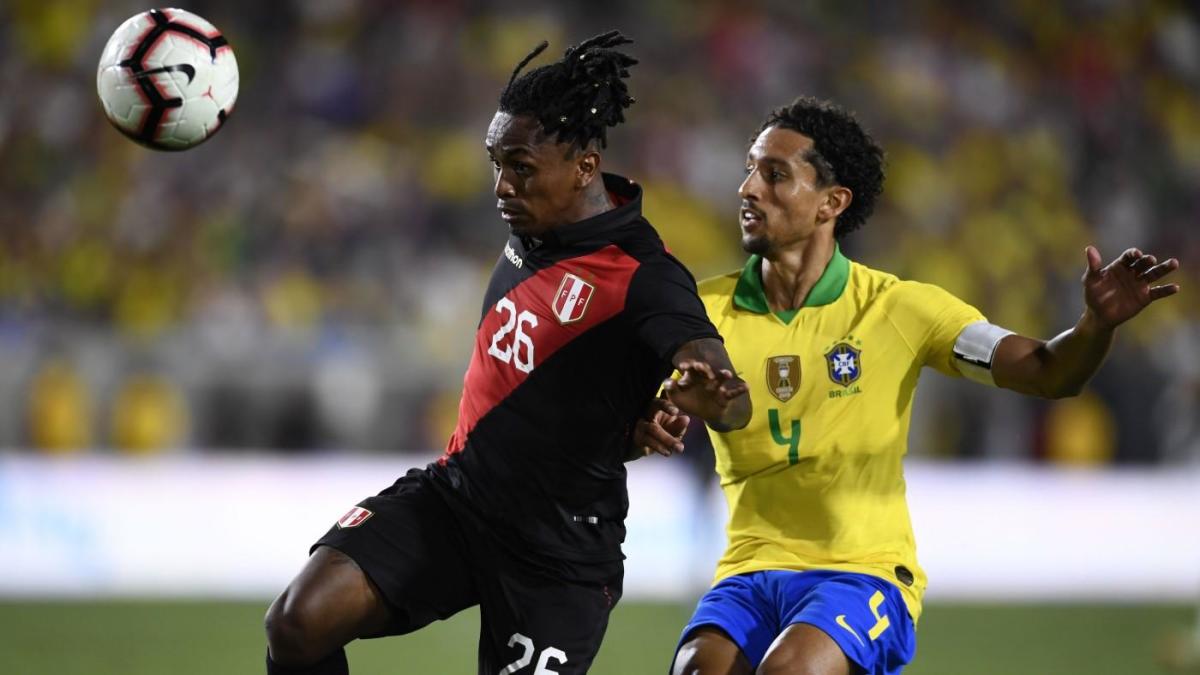 Peru won its Copa America final rematch with Brazil on Tuesday night in Los Angeles, scoring a 1-0 victory thanks to a late goal from Luis Abram in the 85th minute. In what was Peru's third meeting with Brazil this year alone, Ricardo Gareca's team got a tiny bit of revenge in what's been an incredible run for the country.
After going to the World Cup last year for the first time in decades, Peru had a surprise runner-up finish at the Copa America this past summer in Brazil. Now hoping to reach new heights, Peru held its own with Brazil in Tuesday's international friendly against the likes of Roberto Firminho and Philippe Coutinho. Here's the winning goal, which gave Peru just its fifth all-time win over Brazil:
Peru was improved defensively while Brazil was far from sharp as Neymar started the game on the bench. In their two previous meetings this year, Brazil scored eight total goals. It's hardly a concerning result for Brazil fresh off a trophy, and friendly results don't mean all that much, but it at least gives Brazil something to try and improve upon after a draw against Colombia last week.
You can watch the world's biggest soccer matches on fuboTV (Try for free).