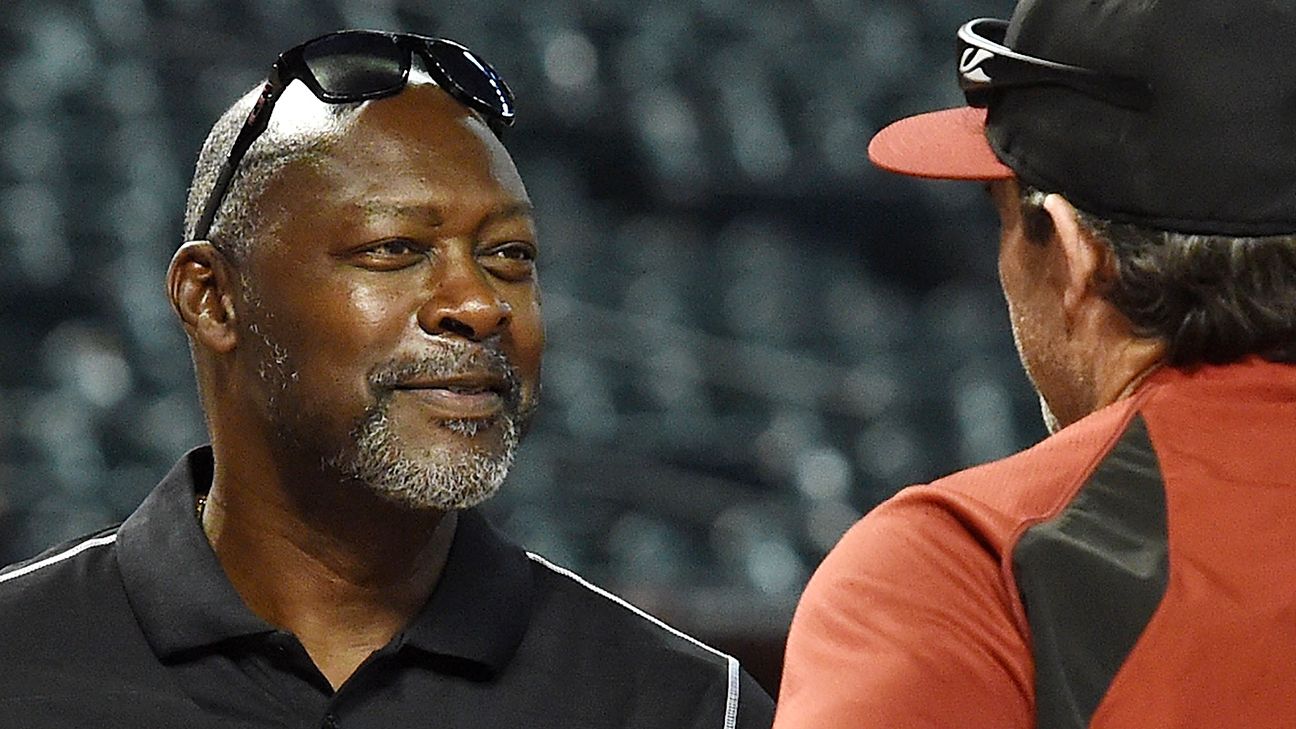 The Oakland Athletics will retire Dave Stewart's No. 34 next season, the team announced Sunday.
Stewart was on hand at the Oakland Coliseum before Sunday's game with the San Francisco Giants as the A's honored the 1989 World Series championship team.
The A's have retired only five numbers before Stewart — Reggie Jackson, Catfish Hunter, Rickey Henderson, Dennis Eckersley and Rollie Fingers, who also wore No. 34.
Stewart will be the first player who is not in the Hall of Fame to be so honored by the A's.
But he was born and raised in Oakland and was named the 1989 World Series MVP after winning Game 1 and — after the 10-day delay following the Loma Prieta earthquake — Game 3 as well. He played eight seasons for the A's and won at least 20 games each year from 1987 to 1990.
"Until today, the names and the numbers that have been retired are Hall of Famers, and deservedly so," Stewart said, according to the San Jose Mercury-News. "They're Hall of Famers. And for the organization to step outside of that and honor me in that way, there just are no words to express how I feel. I think it would be unfair to say it's great — that's not enough. It's truly a tremendous honor."
Henderson and Eckersley also attended Sunday's ceremony.