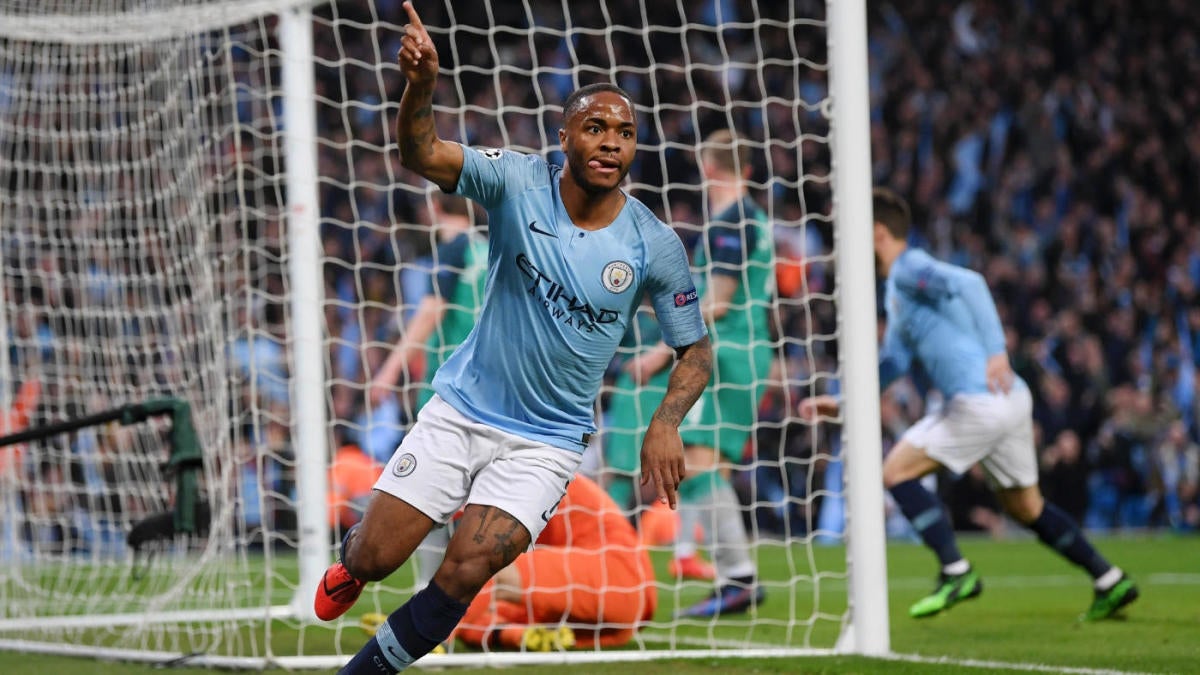 The 2019-20 Premier League season is nearly here. On Friday, Liverpool takes on Norwich City to kick off the campaign in what is surely going to be another wild, frantic season. Manchester City enters as the reigning champion with Liverpool once again a contender. Tottenham is coming off an amazing 2018-19 campaign with high expectations. Manchester United and Arsenal are looking to take steps forward. Chelsea is trying to make sure Eden Hazard's departure doesn't spell disaster. All this will be going on while three new teams — Aston Villa, Norwich and Sheffield United —  fight for survival. 
You can watch the Premier League on fuboTV (Try for free). Here is the complete Premier League schedule. 
Here are seven things to know about the season:
1. Pulisic among the new players to watch
There are plenty of new faces to keep an eye on, especially the big-name signings. We saw some big moves from players within the league, but there have been some intriguing ones from outside. Christian Pulisic to Chelsea is probably one of the most notable deals. The rising American star joined from Dortmund in January but remained in Germany on loan. Now he's all in with the Blues and has really impressed in the preseason. 
Manchester City also made a big move by signing Atletico Madrid central defender Rodri, who has looked sharp so far for this team and appears to have the No. 5 role all to himself. 
Liverpool has had a quiet window and hasn't signed anybody of significance, but Tottenham made some noise on the market. Spurs signed midfielder Tanguy Ndombele, who could be the perfect compliment to Christian Eriksen in the middle of the park. The former Lyon man is a versatile box-to-box midfielder who can hurt you on both ends of the pitch while dominating in the middle. 
There are a bunch of new players from Ligue 1, and the most expensive is Nicolas Pepe of Lille who joined Arsenal on a reported $87 million transfer fee. Pepe's addition forms a scary trio for the Gunners alongside Alexandre Lacazette and Pierre-Emerick Aubameyang. 
2. Some new faces on the sidelines
Brghton sacked Chris Hughton in May, and he's been replaced by Graham Potter.
Maurizio Sarri left Chelsea to sign with Juventus, and he's been replaced by club legend Frank Lampard.
Rafa Benitez's contract expired at Newcastle, with Steve Bruce taking charge of the Magpies. 
3. VAR is in, plus other new rules to keep an eye on 
There are several new rules implemented throughout the world, but here are some to keep a close eye on in England. The biggest, of course, is Video Assistant Referee. After having used goal-line technology in recent seasons, the Premier League is late getting into the VAR game with many of Europe's top leagues using it last season. 
It will debut on Friday in the Liverpool vs. Norwich City match and will be very similar to what we've seen in the World Cup, La Liga, etc. England has tested out VAR in FA Cup and Carabao Cup matches already. 
Here's how the Premier League describes what VAR will bring to the league, adding that in testing, the average call took 29 seconds to make, and the longest one was just under two minutes at 118 seconds.
VAR looks at four key areas: all goals scored; penalty kicks, whether they're awarded or not; direct red-card offenses – not second yellow cards but straight reds; and any case of mistaken identity.

There will be a VAR and an Assistant VAR for each match at our hub at Stockley Park, outside London. They will look at those four key areas and can request from a replay operator any angles of incidents. The operator can provide them with replays in normal speed or in slow motion.

The officials will use that information to work out: "Is what the on-field match official team did clearly and obviously wrong in those four key areas?" 
Here are some other rule tweaks:
The substitutions rule. To fight time wasting, players will exit the field at the nearest point rather than walk to where the oncoming sub takes place at midfield. So if a player is on the far side of the field, he will exit the field at the closest point and walk around the outside of the field to return to the bench. 
Another is about defensive walls in a free kick. If there are three or more defenders in the wall, the attackers are not allowed within a yard of the wall. So we won't see walls of players from both teams with attacking players looking to block the goalkeeper's vision or jockey a defender out of the way to create more space to shoot. 
One more comes on penalty kicks and what goalkeepers can and cannot do. The goalkeeper cannot touch the frame of the goal, and pretty much they cannot move until the player runs up to shoot. Goalkeepers aren't allowed to stand behind the line and leap forward and more either. So pretty much, the kicker takes it and the goalkeeper reacts.
4. Top-four favorites
The favorites to finish in the top four certainly include Liverpool and Manchester City, while after that it gets tricky between Tottenham, Manchester United, Chelsea and Arsenal. Spurs are probably the favorite for third after what they accomplished last season, and I think fourth place will come down to Arsenal and Manchester United. Both teams have issues defensively, but only Man. United has really addressed those issues. The Red Devils are the slight favorite for fourth assuming they can find some consistency under Ole Gunnar Solskjaer. Arsenal's defense just has too many holes, and Chelsea doesn't have a striker of Premier League top quality to really contend for a top-four spot.
5. One team that could sneak into top six
It's going to be hard for any team to break into the top six, but there seems to be one that really could take a massive leap forward: Nuno Espirito Santo's Wolves. This team was promoted last season and was better than 13 other teams in finishing seventh. The club also got some really strong results against top teams. With another year under Nuno and the emergence of Raul Jimenez, don't be shocked if Wolves get into the top six over, say, Chelsea. It's not going to be easy at all, and it will take them finding consistency against some of the lower teams. Wolves scored just 47 times in 38 games last season, ranking 13th in goals scored. Combining Jimenez with newly signed Patrick Cutrone should see that number improve. 
6. These three teams will get relegated
It's quite common to see only one promoted team relegated in their first season, but last season we saw two with Fulham and Cardiff City going back down in a year. Usually the relegation contenders are quite obvious — the three teams who were just promoted and clubs that struggled last season or in recent seasons. Southampton has been in the fight over the last couple seasons by finishing 17th and 16th, while Brighton has also been in the relegation conversation. 
I think Aston Villa and Norwich, both newly promoted, stay up, but Sheffield United goes back down due to a lack of quality in the squad. 
Burnley and Brighton will fight for survival, with the latter going down just barely despite some impressive performances. I think Brighton finishes just a point behind Burnley and goes back down, but the team does have some quality in attack to stay up. Maty Ryan is a quality goalkeeper with international experience as well, but a lack of depth will be the difference.
Lastly, I think a pretty big club is going down: Newcastle United. They lost a great manager in Benitez and a valuable player in Ayoze Perez to Leicester City, but this team does have a chance of staying up after making a couple good moves. Allan Saint-Maximin, the 22-year-old French winger from Nice, is super speedy and technical, and he could make quite the impact. If Miguel Almiron is more comfortable in the system, they will have a shot. But with Perez gone and Salomon Rondon's loan ending, I don't think this team did quite enough at striker. They overpaid for Hoffenheim striker Joelinton. He got a deal, according to The Guardian, that in the region of $48 million. He has 14 goals in 43 league matches over the last two seasons, which isn't a great scoring record.
7. Predicted order of finish
Here's how I think the final standings will look come the end of the season. 
Manchester City
Liverpool
Tottenham
Manchester United
Arsenal
Chelsea
Everton
Wolves
Leicester City
Watford
West Ham
Bournemouth
Crystal Palace
Aston Villa
Norwich City
Southampton
Burnley
Brighton
Newcastle United
Sheffield United