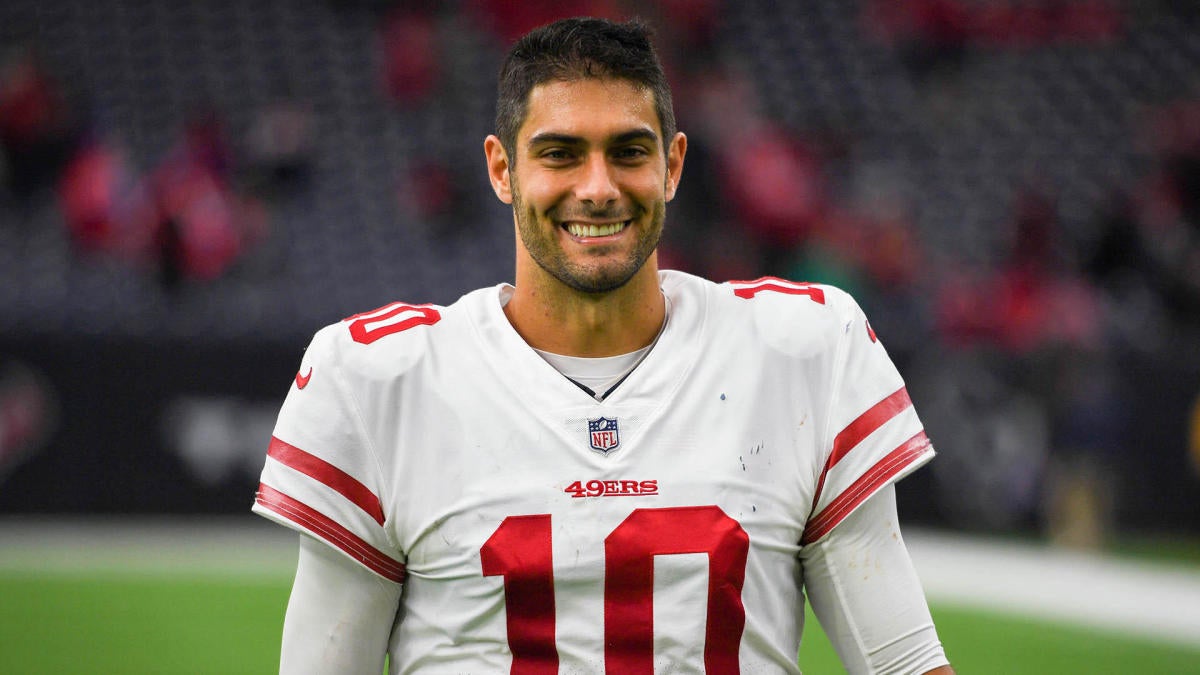 Reporters and fans noticed something new on San Fransisco 49ers quarterback Jimmy Garoppolo's armband when a photo of the band circled social media on Friday. During training camp, reporters noticed the writing on the QB's band said "Robot mindset." 
Intriguing. 
The former New England Patriot spent 2014-2017 playing behind Tom Brady, who at 42-years-old and playing at the top of his game can best be described as a "robot" himself. Maybe Jimmy G was taking a page out of Brady's book with his latest motto. 
People took their best guesses at what "robot mindset" meant but Garoppolo confirmed what it referred to when he was asked about the messages on his arm after camp. He joked saying "What are you talking about," but then explained why he keeps it written on his band as a reminder to himself.
"It's just kind of a thing I keep in my head, just to stay locked in. You don't want to be distracted by the fans or the music or anything like that. As a quarterback, that's what you have to do, you have to have a robot mindset," the 27-year-old said. "It's just a little reminder for me to look down every once in a while and read that."
Mystery solved. 
Garoppolo was traded to the 49ers in October of 2017. He went down with a season ending injury during a Week 3 game against the Kansas City Chiefs last year. In February the two-time Super Bowl champion signed a five-year contract worth a maximum of $137.5 million with the 49ers and is slated be the team's starter this season.