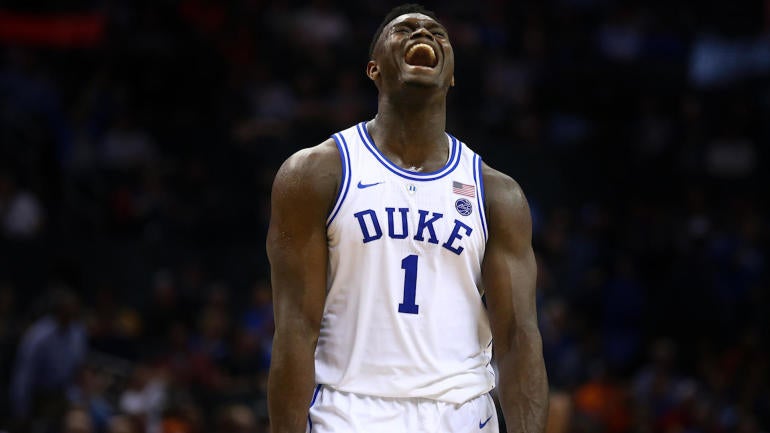 CHICAGO — Well, were you not entertained? Who knew the draft lottery could be so fun?
The results of the NBA Draft Lottery are in, and New Orleans — yes, seriously, the longshot Pelicans! —  won Tuesday night's lottery and converted the 6% chance of securing the top pick. The same Pelicans team that just went through a rather public embarrassment with their star player, Anthony Davis, requesting a trade. Talk about some good karma, right?
That means a lot of high-flying dunks (and a sold-out arena) could be headed to New Orleans — and fast. Anthony Davis and Zion Williamson? Now that's just not fair. But so long as Williamson (or Davis) isn't dealt, this talent could soon be headed to the Big Easy to team up with Davis. And seriously: Who is trading Zion Williamson?
New Orleans isn't the only major winner (in stunning fashion) from Tuesday's main event. For a draft that's perceived as star-studded, and even somewhat star-heavy (particularly inside the top 3), the Memphis Grizzlies and New York Knicks have to be feeling good after securing the Nos. 2 and 3 picks, respectively. (I'm sorry, Knicks fans, I know that can't be true.) But as we barrel towards the combine this week, those picks appear (for now) to be spent next month on Murray State point guard Ja Morant and Duke guard RJ Barrett, the consensus top prospects not named Zion, in some order.
So with the lottery results officially in and the draft order officially set, here's our updated mock draft of how we see the first round of June's draft shaking out. 
Kyle Boone's latest NBA Mock Draft