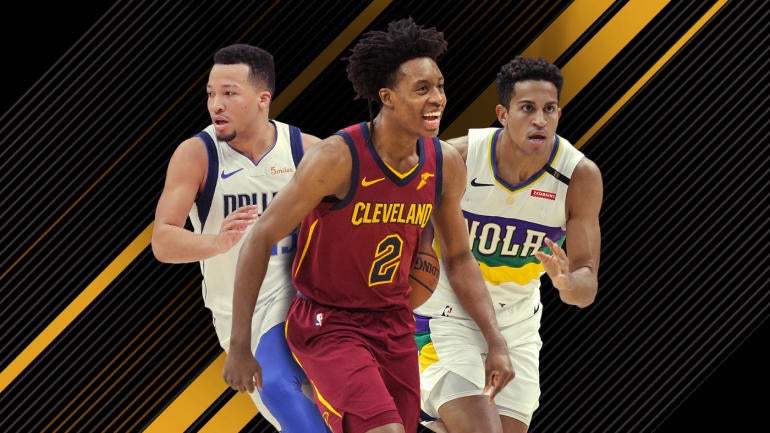 The best part about the NBA — and sports in general — is that every once in a while you get a completely unpredictable result. For the first five months of the season, Cavaliers rookie Collin Sexton had been almost eerily consistent, averaging about 13-15 points per game pretty much every week.
So it's safe to say that nobody would have predicted that the speedy guard would zoom right past mainstays Luka Doncic and Trae Young to snatch the No. 1 spot in this week's NBA Rookie Rankings — but that's exactly what happened. Sexton had by far his best week as a pro, and it coincided with relatively down performances from Young and Doncic, so the Young Bull finds himself ahead of the pack … for this week at least.
A couple other somewhat surprising names also made their way up the rankings — Mavs point guard Jalen Bruson and Pelicans guard Frank Jackson — as increased playing time on struggling teams has led to confidence and strong performances. As the regular season winds down in its final month, it will be fun to see if other rookies emerge as coaches give them a chance to show what they've got.
*Reminder: The rankings are based on the past week's performance, not the entire season  
This week's NBA Rookie Rankings
Dropped out
On the bubble