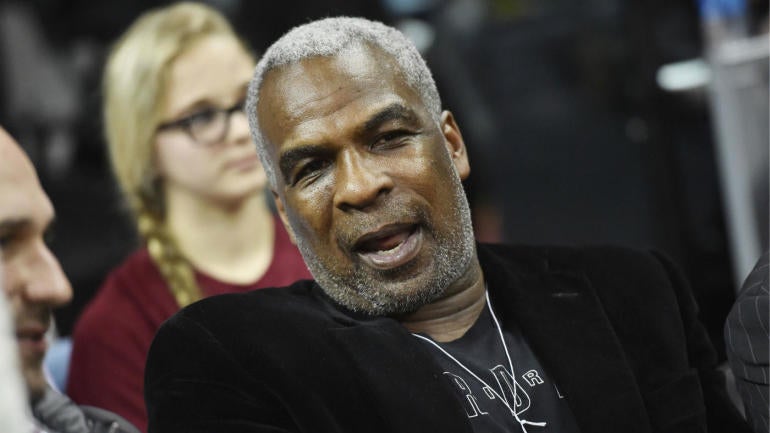 James Dolan has become notorious as the owner of the Knicks due to the team's lack of success with him at the helm. On Saturday, Dolan had a run-in with a fan who said some words as the owner headed into the locker room after a loss. The fan told him to sell the team, and on Tuesday Dolan said he was "ambushed" and ultimately banned the fan from Madison Square Garden.
Dolan also has a history with Knicks legend Charles Oakley. The former Knicks great was arrested after an altercation with a security guard at Madison Square Garden in 2017. As he was arrested, Oakley reportedly said "I didn't do nothing!  Dolan did this … This is bulls—," according to Sports Illustrated.
With that in mind, Oakley could be forgiven for holding a grudge against the Knicks. Saturday's incident was apparently a tipping point for him.
"The commissioner needs to step in and do something, suspend him, something," Oakley said, via The Athletic. "He can't keep getting away with it.
"This man told the security guards to throw me out for no reason," Oakley added. "I was banned twice in eight months."
The Knicks are hoping to land Kyrie Irving and Kevin Durant in free agency with their two available max slots — although Charles Barkley doubts either one would thrive in New York. But this won't help the cause. The Knicks have floundered since the turn of the century, and while the problems run beyond Dolan, he's overseen the horrendous stretch. Losing faces of the franchise like Oakley only exacerbates the issues the Knicks have. Adam Silver likely won't step in on this occasion, but banning the fan is unquestionably a bad look for one of the NBA's biggest franchises.